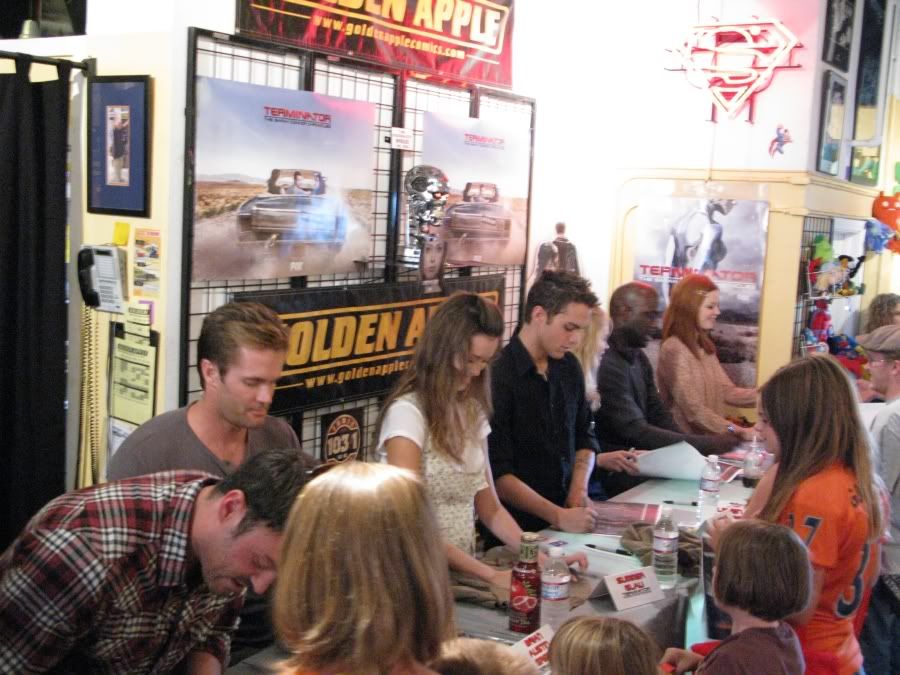 The Cast from FOX's Terminator: The Sarah Connor Chronicles was out in Hollywood on September 13, 2008 to promote the show at Golden Apple Comics. Lena Headey (Sarah Connor) was unfortunately absent, however, the rest of the Cast more than made up for her absence.

Brian Austin Green, Garret
Dillahunt
, Summer
Glau
, Thomas
Dekker
,
Leven
Rambin
, Richard T. Jones, and Shirley Manson were there to meet and greet the fans, as well as sign autographs and participate in a Q&A session. The Q&A followed an early viewing of Episode 2x02, "Automatic for the People".
It was very exciting to meet the Cast, as well as being able to watch a new Episode before it was aired. Everyone was very friendly and looked like they were having just as much fun as the fans.